Please Subscribe on Youtube!
With added expression video takes creativity to the next level, it takes a name and gives it personality and establishes a deeper, more realistic connection with followers. It's no wonder many of my fellow bloggers are also making this transition and nothing makes me happier than to see them come to live in their videos so I'm speaking from experience here.
Because I love watching videos so much, I also wanted to create some of my own and with that, I officially started my own Youtube Channel this blog where I can easily share content with my followers.
As always I would need your love and support on this new journey to make it a successful one.
I would love for you to visit my channel and follow me there as well by Subscribing to the channel.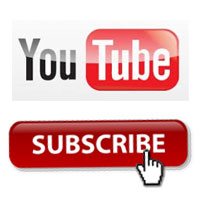 Special Shoutout to my first ever subscriber there goes to the Lovely Lavender Cee
If you also have a youtube channel share a link in the comments, would love to check it out.
Thank you for your support in advance!